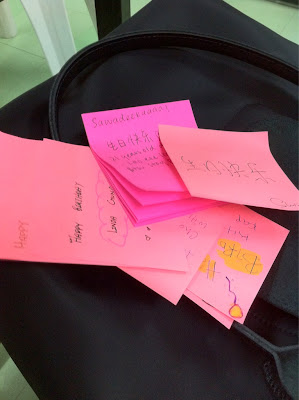 I know I didn't blog for some time d.
Gonna blog this quickly and get myself into bed.
It was Kittie's birthday on last week.
We already planned what surprises for her.
But too bad due to raining we have to go for plan B.
Inspired by "Don't Go Breaking My Heart" movie.
Kittie was in class together with us and Theing was busying preparing at outside.
We written down whatever wishes at memo pad and stick on the wall outside our class.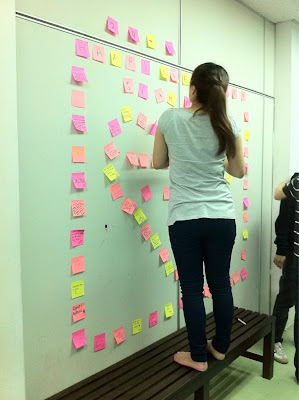 This was the surprise!!
Tadaaaaa


We asked her to come out from the class during break.
And she just go WAHHHHHH
People who love her. =D
Adding more while she was reading all the wishes.
Part of the wishes.
We paste and made the surprise, Kittie removed and keep it until she become granny. =P
Lastly a big group photo! =D
Happy birthday again ka Kittiya Hiao Siam Po.
21 d please stop bully people k and be more shu boon.
Then only we will love you mak mak.
- Posted using BlogPress from my iPhone