Some quick and short post. =D
My mom bought some vouchers from Swensen few months ago I guess.
The buy 1 free 1 main course vouchers.
So at a night 4 of us, my brothers and sister went to Swensen to spend the vouchers.
I still have a lot of them.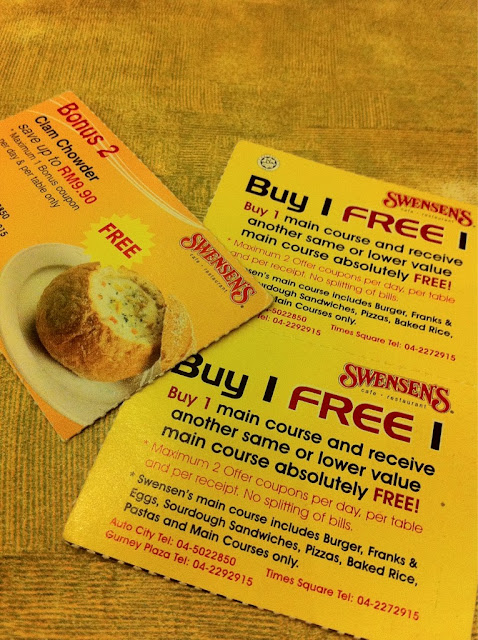 #1 Max 2 coupons per table.
Oh and there are some coupons like FREE for selected foods in the menu.
But that one only allow one per table.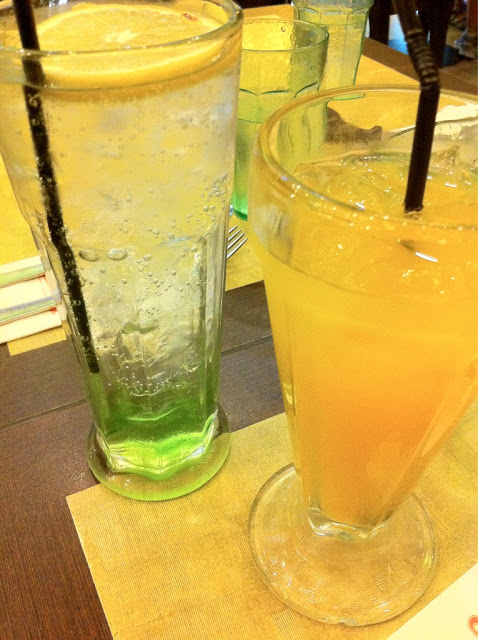 #2 The green thing ordered by my sister and the orange juice was mine.
Nothing special for the drinks.
#3 Some cam whore picture before the foods.
Put it in medium size cause iPhone front camera sucks. LOL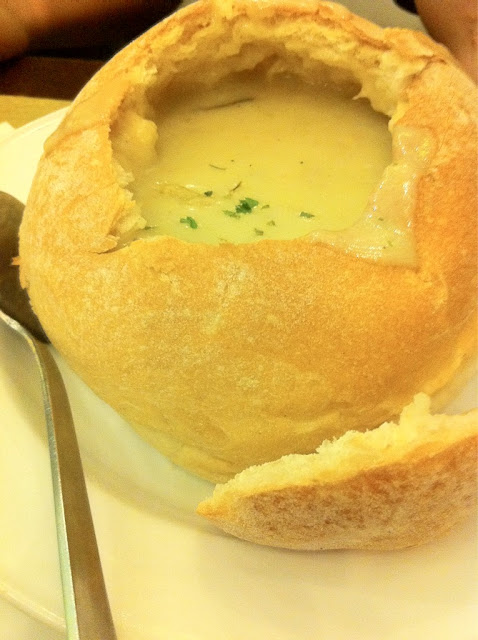 #4 Here come the foods.
Clam Chowder. Some mushrooms soup with bread.
The bread was awesome when ate together with the soup.
Nice~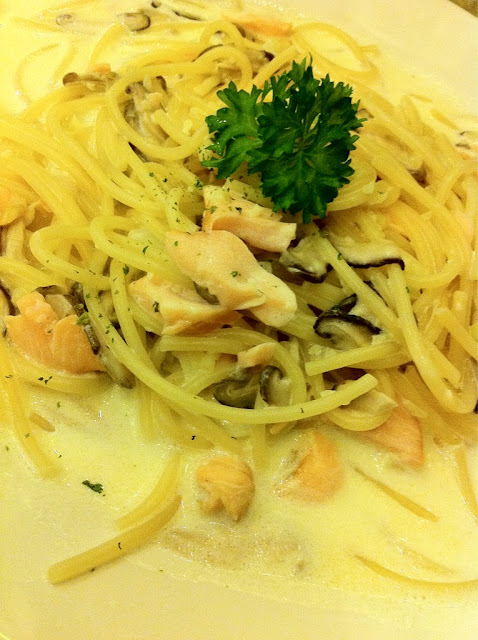 #5 Then the Salmon Cabonara thing.
Seriously I hate white sauce pasta but there were limited choices on the menu, so...
However, the pasta has nothing special except with salmons.
One thing to comment was I can't even eat properly with fork!
I think they crumble the spaghetti because the length of the spaghetti was unusually short.
#6 Next coming up, the lamb chop.
I don't really interested in lamb, and this ordered by my bro.
#7 Then chicken chop.
The chicken was kinda appetizing, not bad.
Just they should served it hot instead of warm.
#8 Cheese Baked Rice.
This was the horrible cheese baked rice I had ever try.
So OMG the rice doesn't mix well with the cheese.
Ruined the whole dish.
* Apologize for my straight forward. =D
#9 A picture with Casey. =D
As mentioned, short post.
Gtg to continue my revision.
Final exam on next week, after that I will have plenty of time to update my blog!
Wait for me peeps!
Good night. <3