This is another delayed post. LOL
Dined in Kopi Cine few weeks ago.
Of course, with the bf.
Many people asked me where is the location of Kopi Cine.
The restaurant located at Stewart Lane, near to Chulia Street.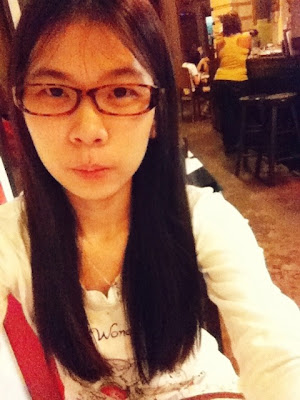 #1 Dinner after night market. =D
The pale face and low quality picture. LOL
#2 Drew something with the crayons over there.
Kinda creative but it's not so appropriate to draw when eating.
Btw, I drew and did wash my hands before eat.
#3 The dinner set, for two. =.=
I was kinda hungry at that time...
And these aren't enough to fill my stomach. T_____T
#4 Some table decorations and the menu.
Picture taken with the bf's new HTC babe.
#5 Busy drawing. =P
#6 Handmade necklace bought from night market.
Super love the handicrafts from the girl.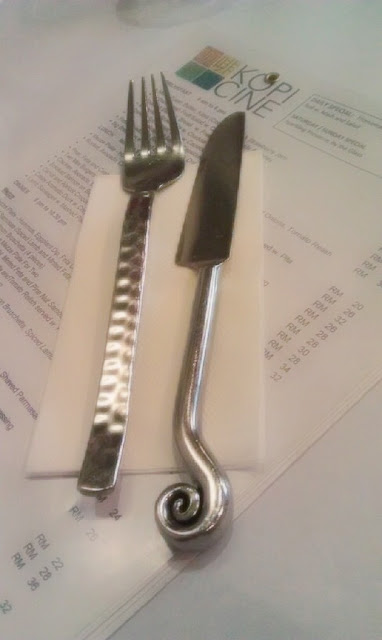 #7 Attractive fork and knife.
Each set design are different. So customizing! =D

Overall the foods and environment were OK.
However, the price are slightly expensive for the foods. =X

That's all for this post, Idk how to continue d. LOL
Bye peeps!