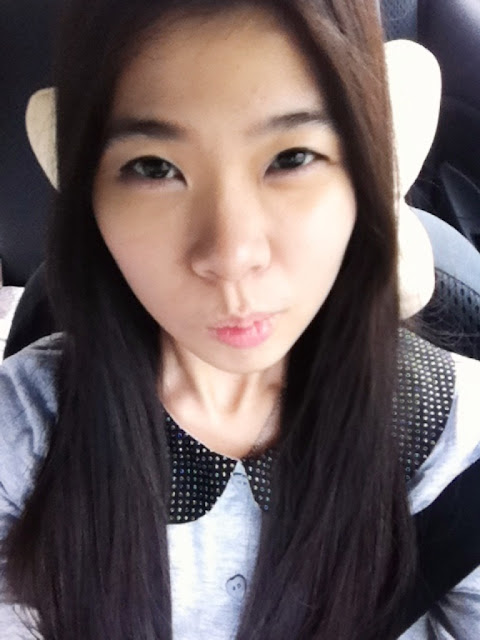 Today gonna do a review on my favorite iPhone photography apps.
Just pick a few that I have been using recently.
There are a lot more in iStore but normally good one will need to pay. =(
#2 As you can see, I got another block for photography tools too.
But I'm not so favor with them and seldom use them so I will just skip those.
#3 Photo Shake! Super easy to use apps!
Super love because I can squeeze as many photos as I like in a photo. Plus with different layout and design for the frame.
#4 Select the photos you want (click the camera thing) and then shake your phone!
Then it will come out with the photos combination, you just have to keep on shake your phone until you get the design that you like. Super easy!
#5 The outcome. So nice right? =D
Taken during Fione's birthday party!
#6 Different layout and different colour and design for the frame.
It's easier than photoshop, shake those photos and get the design that you like!
Easy, simple and quick!
#7 Camera+, another awesome apps recommended by Sharon Lun.
Take photos on the spot or take from your photo album. =D
#8 By this you can adjust the scenes, flip the photos (left, right, up,down).
The most awesome part was the effects!
Comes with 9 colours, 6 retros and 9 specials. The analog will need extra pay.
Three of them already enough for me cause 3X9 have 27 different patterns.
Come together with the borders design, kinda limited compare to other apps so I didn't use the borders.
#9 Taddaaa~ Pretty or not? =D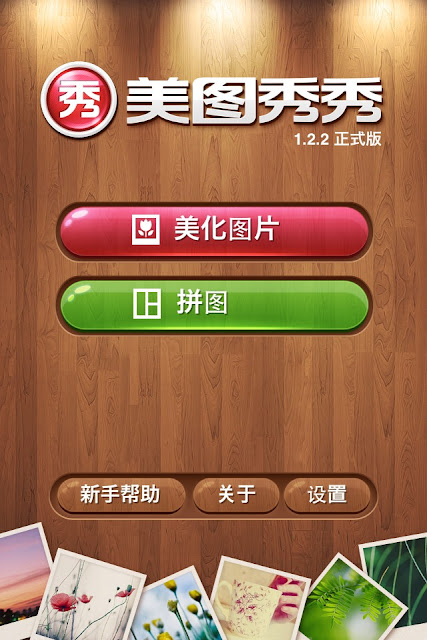 #10 Mei Tu Xiu Xiu. This is another super awesome apps!
Easy to use and the effect is super sui~~
#11 A bit similar like Camera+ but for me this is cuter! You can make your photo in a more illusion way!
Not to forget you can have a blurrier background like dslr with this apps!
#12 Like this! They come with snow flakes effect too. In case you want to make yourself look like in a snow place, put that on! Haha
#13 This is also from Mei Tu Xiu Xiu.拼图
Max you can put on 9 photos, pick the layout you like, choose the background you preferable, then done!
Every photos arranged nicely by the apps, you can also arrange those photos by yourself. Like semi auto.
Super love the background!
#14 Smile Cat! Super kawaii apps! Irresistible!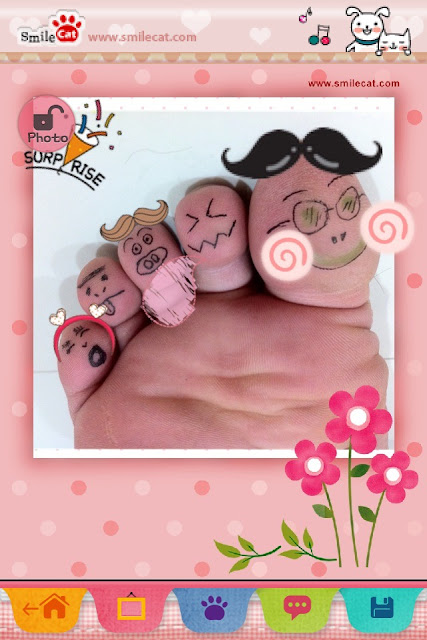 #15 A photo of someone feet. LOL
Added on the mustard things, cute isn't?!
However, this is kinda takes time cause all the cute cute stuffs are kinda small, if you wanna make it smaller will be difficult a bit.
#16 Various background to choose on! Super romantic and kawaii!
#17 Various stickers, got balloon, face, illust, message, and travel.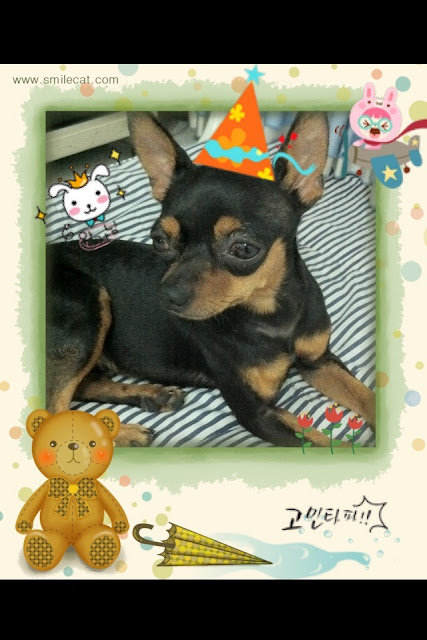 #18 Another cute edition, my new pet, Ong Lai.
Super hate him because he just can't listen to human orders!
#19 More Beauty apps! This is totally my favourite and this is super convenience!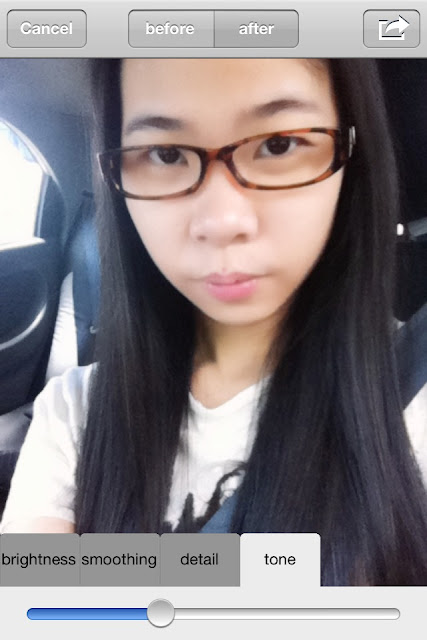 #20 Select a photo or take photo! Then it will auto edit for you.
You can still change the tone, brightness, smoothing and detail by your own selves.
There is also the before and after comparison, just to show you how awesome you will look in your picture with after button. LOL
#21,22 The before and after! No need make up also can make leng leng!
#23 The last apps, Labelbox!
Super love cause those ribbons are pretty and you can write anything you like.
Using photoshop is like meh, take so long time.
This is very quick and fast and convenience! Plus, it's FREE!!
Awesome!
Total of 6 apps to be shared. I believe there are more awesome apps in the future cause technology never slow and stop!
Hope you like the post and enjoy reading!